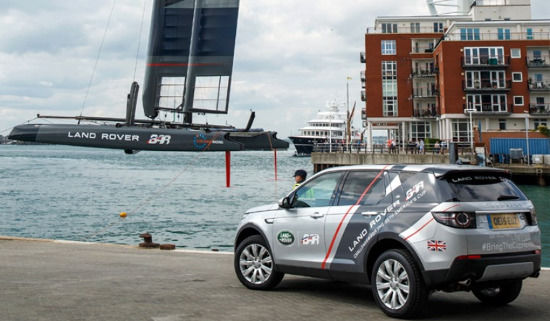 In July 2015, Land Rover announced it would become both Title and Exclusive Innovation Partner with Ben Ainslie Racing (BAR). Jointly Land Rover and Land Rover BAR are committed to designing and engineering the fastest, most technologically advanced boat in Louis Vuitton America's Cup history with the aim of winning the trophy for Great Britain for the first time in the competition's 166 year history.
The boats competing for the 35th America's Cup — both defending and challenging — will be foiling catamarans capable of closing speeds close to 55mph. Developments of the awesome AC72 boats that competed in 2013, they are even more advanced and expected to be faster still despite a reduction in size.
The depth and range of Land Rover's commitment goes further than its automotive knowledge. Land Rover will co-engineer the craft Sir Ben Ainslie will skipper in Bermuda in 2017, as he challenges for the America's Cup, dedicating members of engineering team to the intense, 18-month process. Land Rover will make available its physical and virtual testing facilities, as well as bringing nearly 70 years engineering experience to the project.
An internationally sourced faculty, including engineers from Sweden and San Francisco as well as the Massachusetts Institute of Technology, are dedicating their specialisms to the Land Rover BAR campaign.